This ruler can work in tiles, lumber, laminate, wood, flooring project, etc. It helps mark the position and drill the hole on the tile which you need.
Why Multi-Angle Measuring Ruler?

1. Floor Tile Line: For shaped tiles, you can easily cut out the bricks that are exactly the same as the gap.
2. Versatile: Multi-function metal six-fold ruler, the folding ruler at any angle to meet your daily needs.
3. Shape Measurement: The angle of the ruler can be adjusted, the nut can be tightened to fix the angle, and the profile measurement can be smoothly performed to avoid the variation during measurement and ensure the accuracy of the measurement.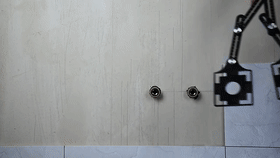 Feature:

The Ruler with Folding 12 Sides: it is flexible, slidable and detachable. Adjustable square, easily create and measure special angles or shapes you need by the angle finder tool to improve your work efficiency.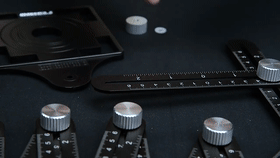 Wide Applications: The twelve-sided multi-angle ruler is a universal angle measurement template tool that provides brick, wood, tiles, flooring, roofs, metal projects. You could select the metal angle measuring ruler as a gift for who work as builders, tilers, carpenters, tinker, roofers, woodworkers, architects, DIY enthusiasts, etc. 
Durable Material: Our universal layout tools are well built by premium aluminum alloy, this helps make sure that the aluminum ruler does not break from bending or rusting, hence increasing its life, and it is better than plastic version to provide a more durable, sturdy construction.
2 Units: CM and Inch
Made of aluminum alloy material, anti-fall,durable.

Laser-calibration, high accuracy, clear reading.

Can be used for ceramic tiles, glass, marble, wooden boards.

This product is mainly used for tile opening and positioning, which is very suitable for laying tile work.
How To Use
Place the tool on any surface and adjust the rulers to the desired shape. Copy the upper corner.
Tighten the metal screws on the ruler to ensure the desired angle. Soldiers use the required angle as a reusable template.
After completing the project, loosen the screws and place the ruler in the toolbox for the next use. Product
Specification:
Material: Aluminum alloy, laser engraving
Color: Black
Measurement Accuracy: 1mm
Measurement System: Inches & Centimeters
Subject: Matter Measuring & Layout Tools

Note:
 The twelve-folding ruler does not have a hole positioning head.you need order one if you need.